Journey with us as we help one facilities operator with four buildings build their own facilities maintenance plan from the ground up.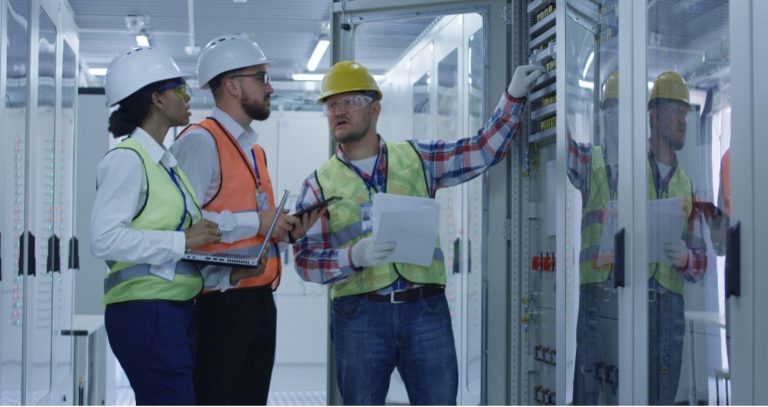 So, you own or manage commercial buildings….and you are responsible for maintaining all the equipment inside the facilities as well as the building envelopes. Where to begin?
Proposed Capital Planning Solutions and pricing estimates
Based on our experience in the construction, renovation, energy, utility, and sustainability markets, we would like to recommend four simple steps to organizing a facilities maintenance plan.
Baseline Planning: Who will need to use this plan? (senior management, maintenance employees, maintenance contractors, finance committee) If you think of a plan in calendar format, with a calendar for each user, the maintenance schedules will start to make sense. We decided to use Microsoft 365 and SharePoint as the main platform. This way we can tie documents to people and their calendars. There are more sophisticated CMMS platforms for larger facilities that mimic the portability (cell phone access) and calendars of Microsoft's platform.
Maintenance Schedules Written Down: each employee and contractor was asked to create a daily, weekly, monthly, quarterly, seasonal and annual maintenance checklist by building and by floor of each building. Each of those checklists was put in a shared drive in SharePoint so the entire team could review and comment.
Major Purchases that are partially driven by how long they will last (roof, hvac systems, electrical distribution and power quality equipment can last for 25-50 years). These pieces of equipment and building envelope will be warranted and serviced for up to 20 years. The cost to install the conduit, electricity back to the service panel are one time costs. There are installation costs that have to be considered. Make sure to work with an electrical contractor with EV install experience. Make sure your upfront budgeting takes into account ongoing maintenance for life extension.  
Energy Efficiency/Sustainability Planning: Any improvements that will improve sustainability need to include energy impact reports in the capital plan model. Some manufacturers will supply excellent engineering data on utilization that will help you report on carbon emissions savings. Remember to ask for sample dashboards and real time reporting features.
Budget based planning: All capital planning is ideally pre-funded. Make sure the budget includes a timeline for when the full funding or debt will be needed. If there is insufficient capital and buildings exceed debt covenants, explore non-debt instruments and ESCO (Energy Services Company) models where financing is provided by the ESCO and all payments are treated as energy service payments. There are also multiple incentives now available. Make sure your quotes for install include research for grants and incentives that may be available to offset the purchase.
Planning Audit through AllFacilities. We will analyze your plan and give verbal, general recommendations of energy saving ideas that can be included in a capital plan.
For information and a customized assessment of your buildings, text or email us below to schedule a call.
Welcome to the Club!  
Anita Brattina, CEO, AllFacilities, Inc.
Survey:
What type of energy audit have you conducted in the last three years (including shopping for energy supply?)
Can you save enough in energy to pay for the energy improvements?
Can a grant help you pay for it?
Your name, title, organization, email, cell
Submit form to anita.brattina@allfacilities.com
AllFacilities helps facilities managers and building owners maintain, renovate, and manage their facilities through ideas and innovations that lower operating costs, reduce energy and extend building life.  If you are having a problem with one of your facilities, write to us at:  anita.brattina@allfacilities.com  or call 412.721.3186 (text). We have helped more than one million facilities managers in North America and around the world since 2002.